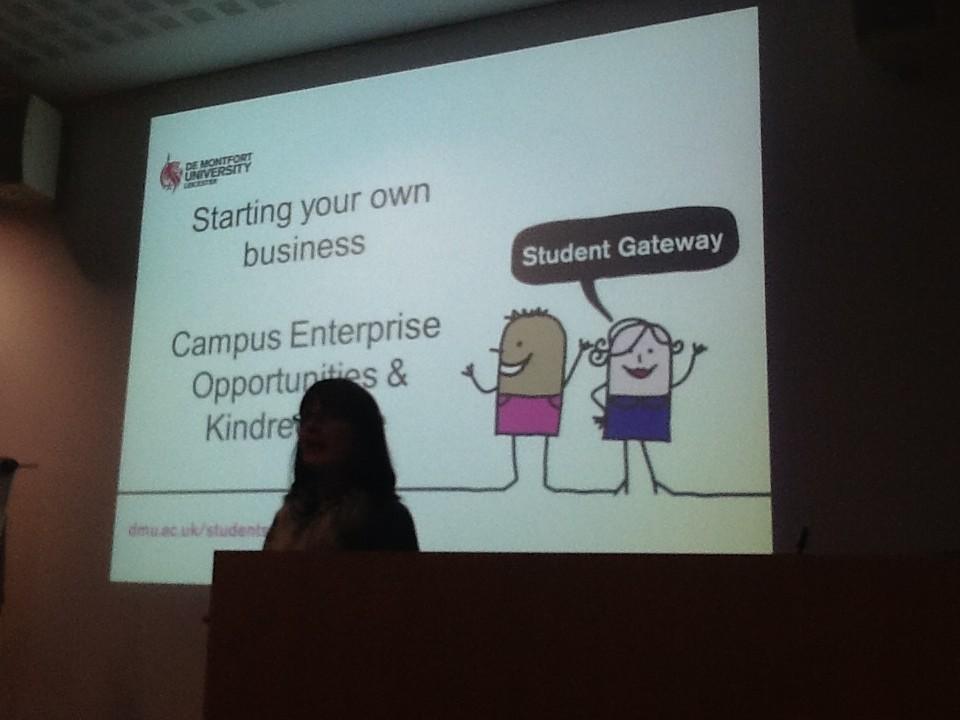 Kindred Sole
Date: 23rd October 2012
Kindred sole are a brilliant example of how passion, drive and a simple idea can go a long way and turn into a thriving business.
Kindred Sole is an online shoe store and made up of Beth Widdows and Lizzie Leary, both DMU graduates who set up the business almost 3 years ago.
Beth and Lizzie, studied Fashion Retail Buying at DMU and if you met them you would see how crazy they are about their products, shoes! Having done their market research, they found a gap in the market, inspired by their search for shoes for their graduation outfits.
Having found the idea, they needed support and that's where CEO came to the rescue!
Kindred Sole journey with CEO:
1.      Kindred Sole attended a Start-Up Surgery to explore the options and ideas they had.
2.      They attended a CEO presentation on Start-Up's where they were provided further advice, guidance and specific information to help them start-up.
3.      Kindred Sole made an application to be part of the Enterprise Inc course where they received year-long support from an assigned mentor, a grant of £2,500 and £3,000 worth of tailored support for business start-ups!
The realities of starting-up a business from Kindred Sole
1.      Work commitments – starting up is hard work and takes hours out of your normal life, including from friends and family. But don't let any negativity from people get you down. CEO is also here to support with this.
2.      Problems will occur – Kindred Sole launched their website in 2009 but due to coding errors from a web developer, customers were unable to purchase products! Look through your options and start again. (In this case interviewing several web developers!)
3.      Marketing – Kindred Sole were limited to print marketing but made great use of social media marketing as well, mainly Facebook, Twitter and Pinterest, as these networks are great for retail marketing, but there are many more to choose from, depending on your target market.
Overall, it can be a daunting and scary experience setting up a business and you are likely to have more downs than ups in the first year or so, but here are some tips from Kindred Sole on:
'What makes a good entrepreneur'?
Take risks – this is how you can grow your business – if you take good risks!

Have ambition

And a lot of patience

Trust someone who says no – not everything you do is going to be the right way, so trust someone who can say no and suggest alternatives to make the business better

Don't be intimidated – Kindred Sole found that footwear is male-dominated but don't be afraid to ask questions, it's a learning curve

Have vision – push your boundaries
During this process Kindred Sole described CEO as 'stabilisers' on a bike who supported their journey with a mentor, grant and motivation.
Interested in becoming your own boss? CEO are here to help!
CEO recommends asking yourself these questions first:
How is your idea different?
Is there a market? – what is your Unique Selling Point
Is it the right price for your customer?
Know your customer – visualise and listen to your customer
Can you make a profit?
What will stop others copying you?
Do you have the necessary experience? – passion, commitment, drive, attitude and relevant skills
Don't worry if you haven't got all the answers. CEO can help!
Start up sessions
Vital tips and information about becoming self employed
Start-up Surgery
Need further help to kick start your idea?
 One to one support and advice
Tuesday

and

Thursday 2 – 3pm
No need to book, just drop in!
Start-up Bursary
We've got £250 bursaries to give away to individuals with a business idea that they'd like to develop further.
16 Bursaries
Short Application Form

 

Interview
The Bursary is available to both students and graduates
Contact:
dmu.ac.uk/ceo
0116 2078914
Follow CEO on Twitter: @dmuceo